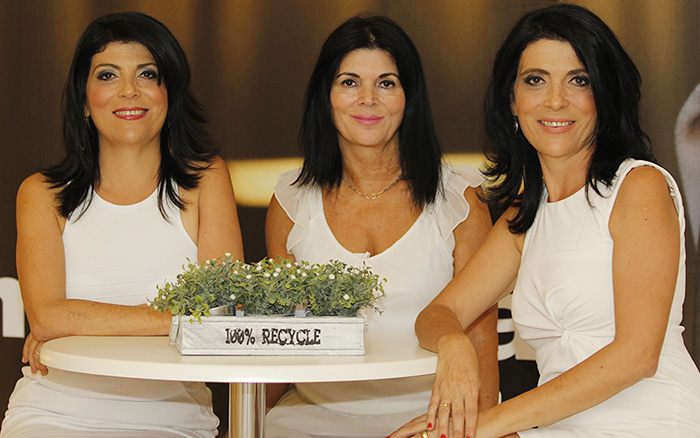 In 1986, we three sisters, Geula, Ofra and Orly, decided to open Femme Clinic Center with a vision of creating under one roof, a clinic that would provide a range of professional treatments and ensure the best results, reliability, technological developments, and excellent service.
Over the years, we have invested, developed, pursued and done our utmost to create for you a center to which you can entrust your beauty care. Today we are proud to present to you the fruits of our labor, as accumulated through the many years of experience and the treatment of tens of thousands of satisfied customers. Our leading professional Medical Cosmetic Clinic brings together under one roof all cosmetic treatments and therapies performed by top doctors and medical cosmetics experts
Experience has taught us that our clients have needs that do not receive the required response, not by the leading manufacturers, nor from cosmetic products. For this reason, we have developed a line of products from Femme to answer your facial skin care - a cosmetics line that contains the ingredients of tomorrow.
Femme Clinic is a center that will always strive for excellence and will pay attention to the little details, to accuracy and care in all counseling and in rapid implementation of technological innovations, and will always offer professional and courteous service.
This vision ensures that you get the best results. Our customers know there is someone they can rely on. Tens of thousands of satisfied customers recommend Femme Clinic to new clients who join our ever-growing "family".
Why Femme Clinic Nail Station?
After 24 years of experience in the field, we have decided to open the Femme Clinic Nail Station to provide the ultimate in hand and foot treatment. Modern lifestyle demands care and aestheticism but does not always allow one the time to devote to this. So we have built a range of short and long treatments to answer your needs, depending on the time you have to devote to this.
We can also organize events, such as birthdays, girls' parties, or any other occasions for celebration.
To complete the experience, you can indulge in herbal tea and healthy refreshments. We will also give you a personal file as a gift that will accompany you to the next treatment.